Origins of U.S. Copyright Law
The U.S. Supreme Court first made a ruling on the issue of copyright on this date 183 years ago: March 19, 1834. In Wheaton v. Peters, 33 U.S. 591 (1834), the Court ruled that an author's rights in published works are limited by laws Congress has passed. Copyright.gov's interactive timeline lets viewers explore this and other important dates in the history of U.S. copyright law.
Alice's Adventures in Copyright Wonderland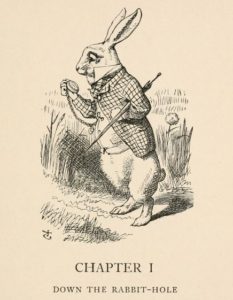 As an example of how copyright laws affected one published work, Charles Dodgson pseudonymously published Alice's Adventures in Wonderland in 1865. The applicable law was Britain's Copyright Act of 1842, which provided that copyright would last either 7 years after the author's death, or 42 years after the date of first publication, whichever was longer.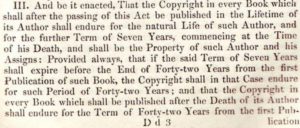 Charles Dodgson died in 1898. Seven years after his death was 1905. The longer time period in this case was 42 years after 1865 (the date of first publication), meaning that the copyright lasted until 1907.
Since the time Alice entered the public domain in 1907, the story has been reprinted, retold, reillustrated, and remixed in many ways, including:
Library Resources on Copyright Law
Below are a sampling of the 900+ resources on copyright law held at Coleman Karesh Law Library.