by Dan Brackmann, guest author
PLI PLUS is Practising Law Institute's online research database which provides on-demand electronic access to PLI Press's full collection of Treatises, Practice books, Deskbooks, Course Handbooks, Legal Forms, Program Transcripts, Journals and Answer Books. It includes over 90,000 secondary source documents and industry information regarding changes in regulations, rulings and standard practices.
Here are just some of their offerings: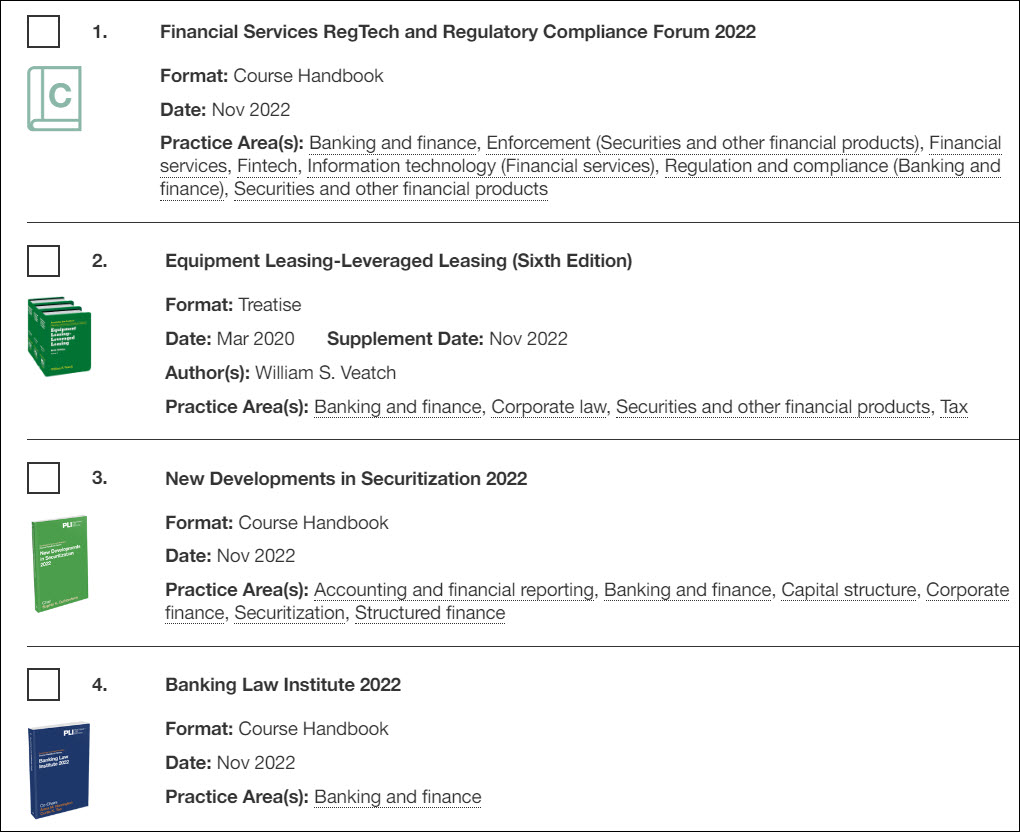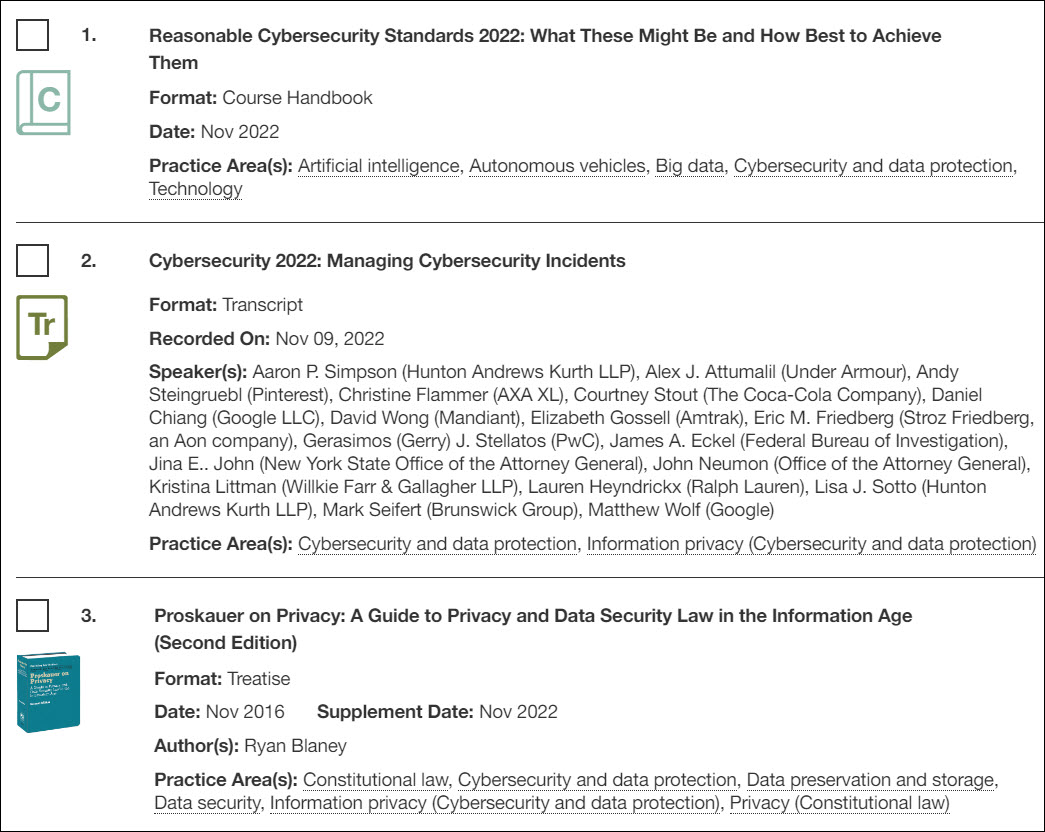 Here's a sample of a table of contents (from Reasonable Cybersecurity Standards 2022):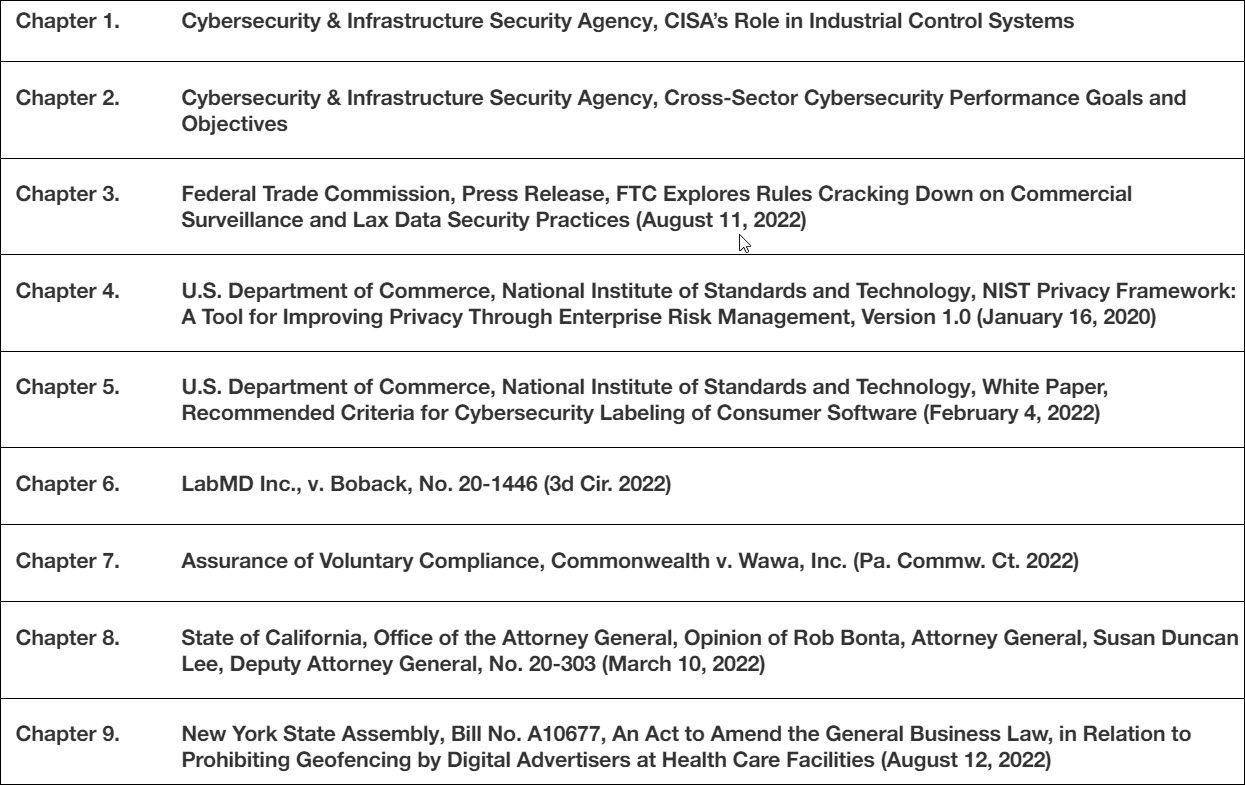 To access the collection, follow the link for Law Databases found on the main library page, select the K-P tab on the left, and locate PLI Plus alphabetically.  If you have any questions, ask a librarian.