by guest author Dan Brackmann
With the battle over regulations raging, HeinOnline's debut of a collection devoted to the landmark Administrative Procedures Act of 1946 (APA) is a timely holiday gift.  According to Hein, the collection begins with the APA's first predecessors: bills to regulate administrative procedure that were introduced in Congress in 1929 but never enacted. The collection's coverage expands in 1933, tracking heightened interest in administrative reform following President Roosevelt's first inauguration and spurred on by the New Deal expansion of the federal administrative apparatus. The collection includes a comprehensive legislative history of the Walter-Logan Bill of 1940, which Congress approved, but President Roosevelt vetoed, as well as later bills that culminated in the APA.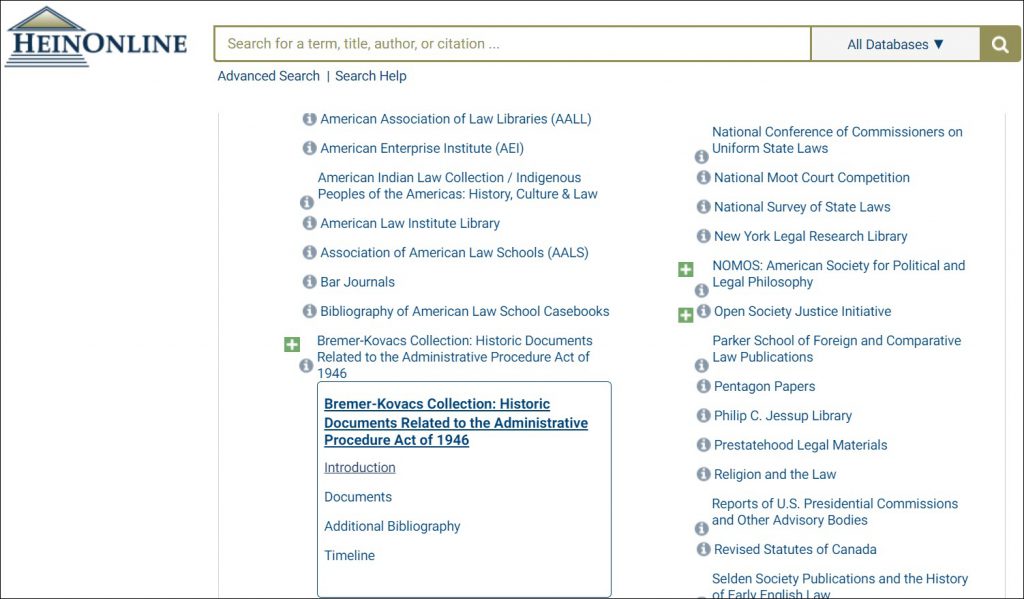 The library also includes important non-Congressional materials, such as reports, draft legislation, and other documents produced by the American Bar Association's (ABA) Special Committee on Administrative Law. Second, the collection includes the work of the Attorney General's Committee on Administrative Procedure.  Finally, the collection is rounded out with various tools to help researchers navigate it, understand the documents in their rich historical context, and quickly identify the material most relevant to the user's precise interests. A timeline charting the Act's passage is also included.