To our law students getting through exams this week, take heart from a federal jury that kept going through an eight-week trial, and reached a verdict in April 2020.
The Case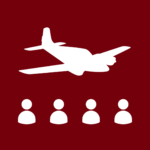 When Robert Walter Carlson pleaded guilty to federal drug trafficking charges, he testified that four additional people—his partner, two pilots, and a co-owner of a charter jet company—were part of the scheme to transport drugs.
These four defendants pleaded not guilty. They flew and/or arranged the flights, but they alleged Carlson and others deceived them as to the purpose of the travel and the nature of the cargo. The trial was ongoing in the Eastern District of Kentucky when covid-19 hit.
The Jurors Kept Going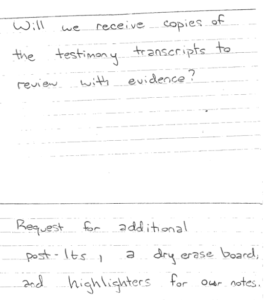 According to an April 26, 2020 article in the Louisville Courier Journal, federal trials in progress were permitted to go forward at the discretion of the trial judge. Judge Karen Caldwell asked each juror in private whether they were willing to continue. Judge Caldwell also required each juror to fill out a daily questionnaire about their health.
Masks and gloves were offered, and one juror chose to wear a facemask to protect others. The rest of the protective equipment was given to health care workers and first responders. The seating arrangement in the courtroom was altered, and a jury lounge rather than a deliberation room was used, so that all jurors could remain at least six feet from each other at all times.
After nine days of deliberation, the jury reached a verdict of guilty as to one defendant, and not-guilty as to the other three defendants.
How to Find the Case
The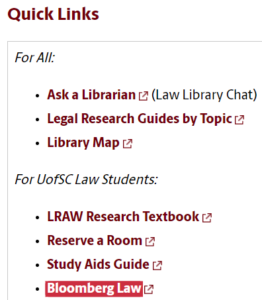 docket for this case is on Bloomberg Law at USA v. Matthews, No. 5:17-cr-00118 (E.D. Ky. Oct. 05, 2017).
On law.sc.edu/library, under Quick Links For UofSC Law Students, click Bloomberg Law. Use the password you received from your LRAW professor, or contact Bloomberg Law customer service if you've forgotten it.
On Bloomberg Law, under Popular Links, click Dockets Search. In the Dockets Search window, scroll down to Judge and type Caldwell, and paste in the docket number 5:17-cr-00118, then click Search. In the search results, click on the case name USA v. Matthews. To find the jury notes, scroll down to document 602 in the docket.