by guest author Dan Brackmann
This month's issue highlights The Practice. The Practice is a bi-monthly publication from Harvard providing research and commentary on the legal profession. Each issue explores a particular theme related to the practice of law and is produced in a format that aims to be accessible to busy students, faculty, and practitioners.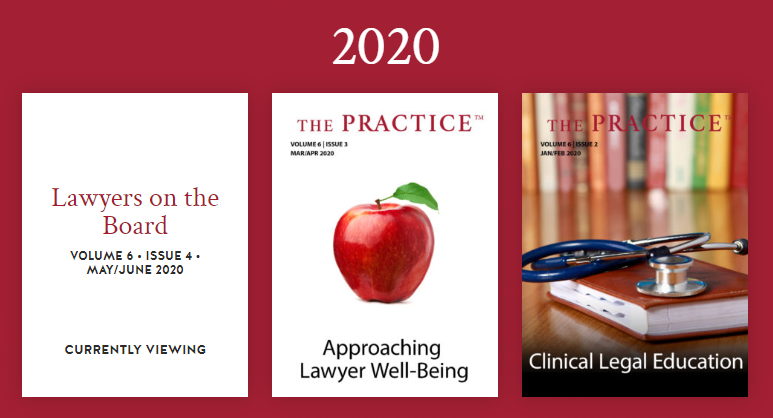 The Practice is not just for practitioners; much of its content pertains to teaching and different areas of scholarly interest.
For example:
You can access the journal using the link in the first paragraph or through the law library's electronic resources page at: http://guides.law.sc.edu/Databases. The Practice can be accessed from off-campus using your university login credentials.
If you have questions or ideas for future Resource Reviews, please email Dan Brackmann.