We're proud to unveil some changes to the user interface of the UofSC Law Library Catalog using examples selected especially to celebrate Disability Pride Month this July.

When search results appear, a filter on the left now says "Add results available by Interlibrary Loan" instead of "Expand my results." When you activate this option, you are searching more than 3 billion citations to scholarly electronic resources including journal articles, book chapters, e-books, legal documents, and more. This is content that we don't own at UofSC, but the law librarians at the Circulation Desk can help you access it via Interlibrary Loan.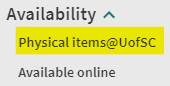 Another filter on the left used to say "Held by library" and now says "Physical items@UofSC." That's what you'd select if you want to find a book on the shelf, not an electronic resource.

When all the UofSC copies of a book are checked out, instead of simply saying "not available," the search result now says "UofSC copy not available. Check for request options." Other South Carolina colleges and universities in the PASCAL consortium may have copies available for checkout. You don't have to travel throughout South Carolina to pick up a copy, though. You can request a copy through the online catalog, pick the book up at the UofSC Law Library Circulation Desk, and turn it back in at the Circulation Desk when you're done.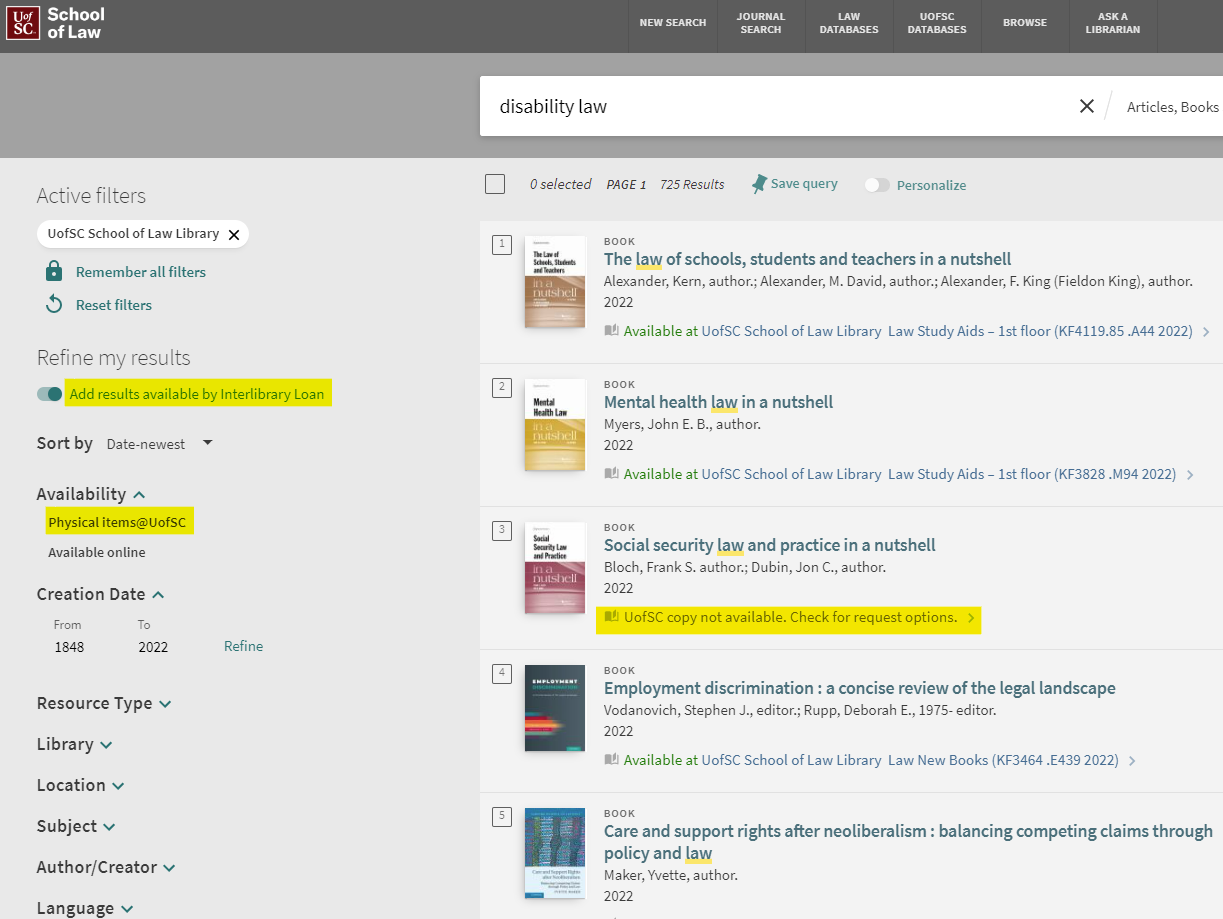 When you click on a search result to get details about that resource, you can see which other PASCAL libraries own a copy. The catalog now says "Owned by institution" instead of available, because in rare situations the other institution might not be able to fulfill the request. But it is still worth requesting! If a UofSC copy is available, we use that. If not, then we look for a PASCAL copy if available. If none are available, then we turn to Interlibrary Loan.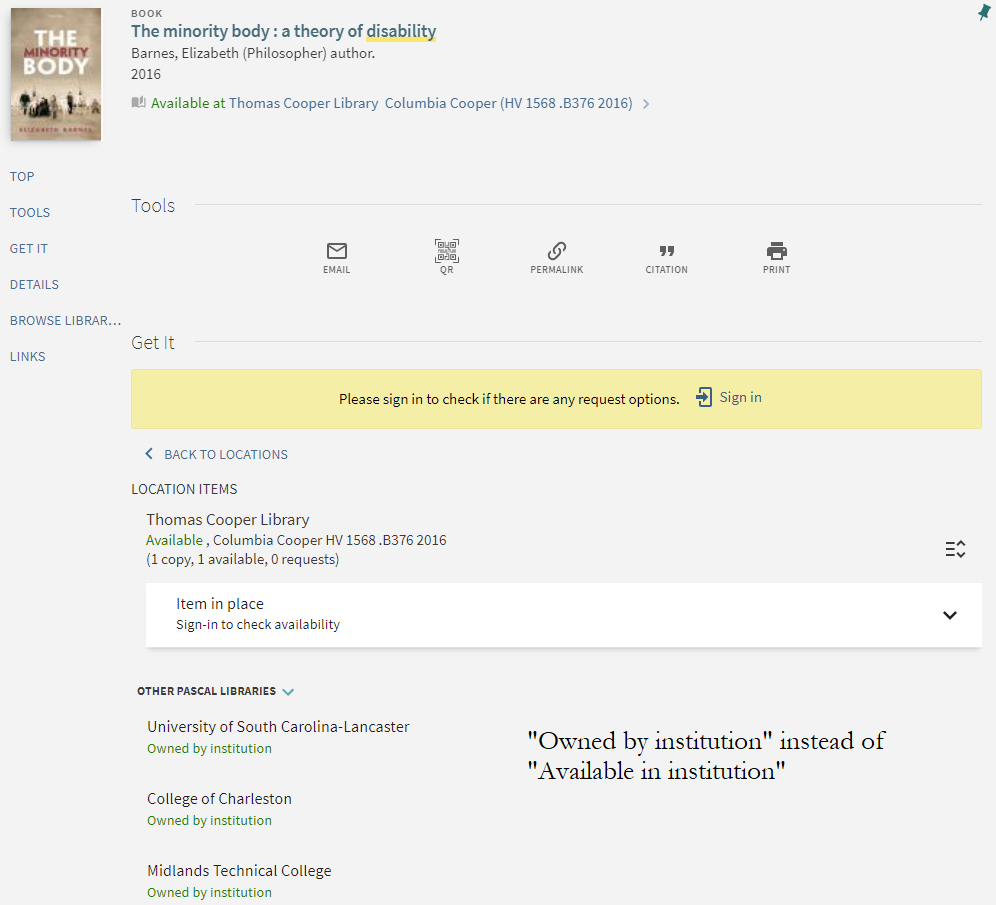 Many thanks to our colleagues at UofSC Libraries—Marilee Birchfield, Josh Garris, and many others—as well as our consortium colleagues at PASCAL for these changes that benefit everyone who uses the law library catalog.