The University of South Carolina Law Library is proud to recognize two notable Americans of Caribbean heritage this June for Caribbean Heritage Month.
---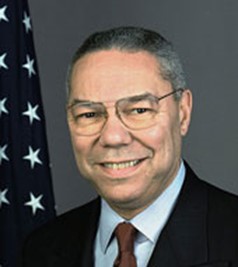 President George H. W. Bush selected General Colin L. Powell to be the twelfth Chairman of the Joint Chiefs of Staff.
Powell was born in Harlem to Jamaican immigrant parents.
When Powell became Chairman of the Joint Chiefs on October 1, 1989, he was the first African-American, the first ROTC graduate, and, at fifty-two, the youngest officer to serve in the position.
He went on to serve as the 65th United States Secretary of State under President George W. Bush from 2001 to 2005. (See https://history.state.gov/departmenthistory/people/powell-colin-luther.)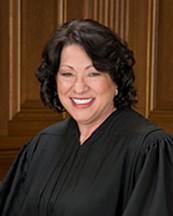 Supreme Court Justice Sonia Sotomayor became the first Latina and third woman to serve on the Supreme Court of the United States in 2009.
Justice Sotomayor was born in the Bronx to Puerto Rican parents in 1954.
She earned her bachelor's degree from Princeton graduating summa cum laude, and earned her law degree from Yale.
Both as an undergraduate and when in law school, Justice Sotomayor participated in activities supporting Puerto Rican rights. (See https://www.oyez.org/justices/sonia_sotomayor & https://www.supremecourt.gov/about/biographies.aspx.)
---
You can search our Library Catalog to find books about Secretary Powell or Justice Sotomayor.
And remember, if you have any research related questions, please do not hesitate to reach out to us! We are happy to help here at the law library.