by guest author Rebekah Maxwell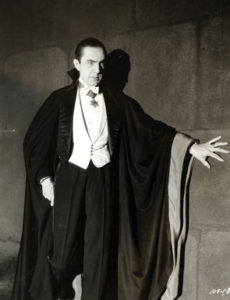 As if being Undead isn't complicated enough, vampires also seem to suffer from (or cause) a variety of legal problems. Did you know that you can jeopardize your visitation rights for letting vampires babysit your children? Ditto moving in with a vampire. Bass v. Weaver, 101 Ark. App. 367, 278 S.W.3d 127 (2008).
A Michigan carjacker explained his car theft spree as an attempt to "escape from flesh-eating bats and vampires." People v. Morgan, No. 284986, 2009 WL 1397132 (Mich. App., May 19, 2009). An Arizona defendant testified to stealing an ambulance and running it into a building in order to break a vampire curse. State v. Ward, 2015 WL 1516506, (Ariz. App., April 2, 2015).
A Massachusetts defendant testified to believing that he had been a vampire for years. Com. v. Riva, 18 Mass. App. Ct. 713, 469 N.E.2d 1307 (1984). A judge's noting on the record that a defendant had been a practicing vampire since the age of 13 does not denote bias that would warrant the judge's recusal. U.S. v. Lawrence, 88 F. App'x 913 (6th Cir. 2004).
What does this mean for you? Well, for starters, if you come across a despondent vampire this Halloween, be kind. S/he may have had a bad day in court.