"Stickin' with The Pig: A tale of loyalty and loss"
Tony Bartelme writes in the Post and Courier about the Piggly Wiggly chain that revolutionized the grocery business at the start of the 20th century, grew to become a beloved icon in the South, and is now facing a lawsuit over business decisions that are alleged to have resulted in difficulty paying obligations to employees.
The amended complaint includes these words:

How to Find Federal Court Documents Using Bloomberg Law
To find the court documents in the Piggly Wiggly lawsuit:
1.  Log in to Bloomberg Law.
2.  On the left, click "Litigation & Dockets." Then click "Dockets Search."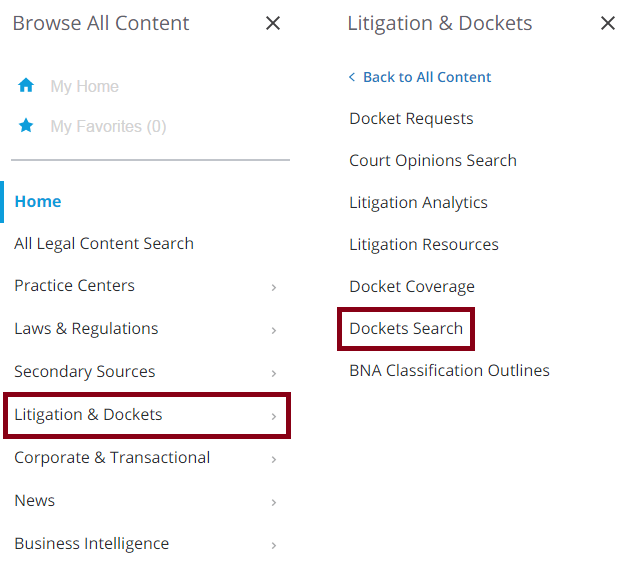 3.  In the Courts field, select the U.S. District Court of South Carolina.
4.  In the Docket # field, type 2:16-cv-00616.

5.  Click on the caption of the case (the blue link) to see the docket for the case.
6.  All documents in the lawsuit so far are listed in the docket. Key documents have a link to "View," meaning that the full text is available online free, through your student Bloomberg Law subscription.