The library is closed Tuesday, July 4 for the national holiday.
Meanwhile, our electronic resources are still available to current law students, 2017 graduates, and law faculty.
For example, the book American Soul: The Contested Legacy of the Declaration of Independence, edited by Justin Buckley Dyer, is available in electronic format. It contains materials relating to the Declaration of Independence, from Thomas Jefferson's rough draft, to speeches by Frederick Douglass, Ronald Reagan, Barack Obama, and more.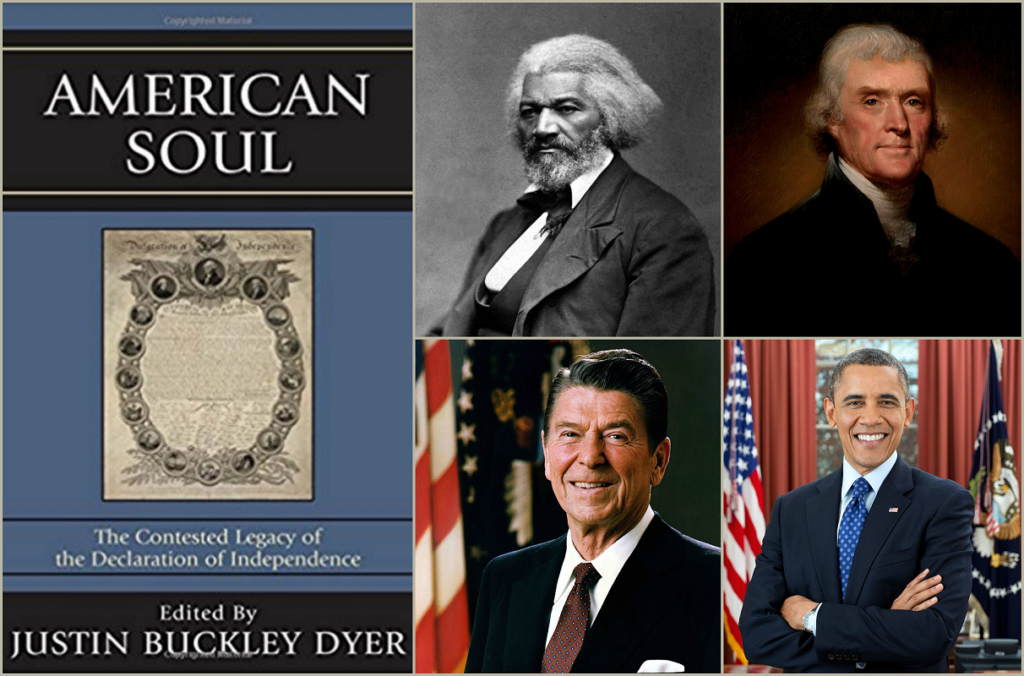 To include this e-book in your Fourth of July reading:
Find it in our catalog, which is searchable on our homepage, law.sc.edu/library. For example, you could type in the search terms "American Soul" and press Enter, then click on the title.

Under the words "Connect to:" click the link that says "USC All libraries from EBSCOhost."

Click the link that says "USC School of Law."
You can browse the Table of Contents or view the whole book as a PDF, among other options.
We wish everyone a thoughtful and well-researched Fourth of July.