In March, the law librarians decided to go to lunch in Five Points… without trekking to our cars in the parking garage, and without having to find parking and fill a parking meter while in Five Points.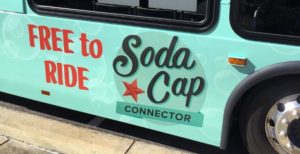 The Soda Cap Connector is FREE public transportation on air-conditioned buses with wifi and phone-charging stations onboard. The buses go back and forth between the hotspots of the Vista and Five Points…right past the law school!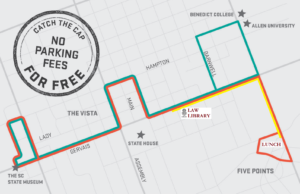 Being librarians, of course we researched the available routes and schedules meticulously, and determined that we could safely make it to and from Five Points in about an hour, including time to eat lunch.
How We Made It Happen: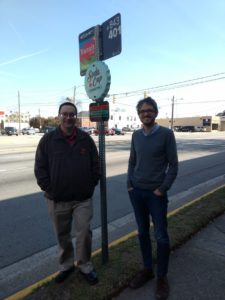 We started at the Soda Cap stop on Gervais Street, just across Bull Street from the law school.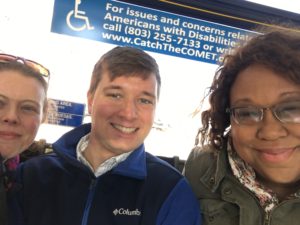 It didn't take long for a bus to arrive, and no time at all to pay a fare, because there was no fare. It was free!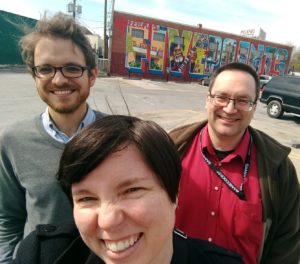 Our lunches were most delicious, and we took a few minutes to explore Five Points on foot before catching the bus back.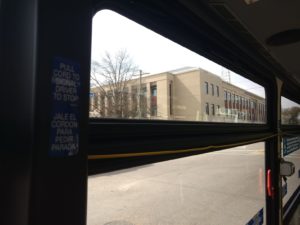 On the way back, we knew it was time to pull the cord for the next stop when we saw the gorgeous new law school building through the window of the Soda Cap Connector bus.
Maybe next time, we'll take the Soda Cap Connector in the other direction… to the Vista!