Now that summer's here, there's time to catch up on some true crime podcasts. There are plenty to choose from, and who knows? You might learn something relevant to your Criminal Law, Criminal Procedure, or Evidence classes… painlessly.
Undisclosed podcast

Undisclosed may not be first alphabetically, but it's first on our list because USC School of Law's own Colin Miller is part of the team. Undisclosed investigates and analyzes the Adnan Syed case as well as other cases in which convictions are troubling due to additional evidence that did not make it to court. As law librarians, we love that the case files are available on the Undisclosed website, so listeners can take a deeper dive into the legal research.
Criminal podcast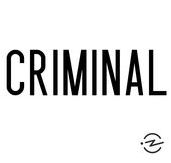 Criminal's appeal is that it looks at different types of crime—not always the grisliest or most shocking—and examines the broader impact of those crimes on society. The creators interview perpetrators, victims, and families. One episode touches on the First Amendment implications of writing a book on how to commit murder for hire. The federal court case it references is Rice v. Paladin Enters., Inc., 128 F.3d 233 (4th Cir. 1997), cert. denied, 118 S. Ct. 1515 (1998).
Going beyond
Still need more true crime podcasts? DiscoverPods offers a list of the 20 best true crime podcasts and CrimeReads suggests 12 essential crime podcasts of spring 2018.
If you want more information about something you hear on a true crime podcast, or if you need help doing the research to support a law-related podcast of your own, your law library is here for you.