We are saddened that Sarah Leverette passed away on August 29, 2018. She was 99 years old.
Words cannot convey our deep respect for her many contributions to this law library, to the state of South Carolina, and to the legal profession.
We encourage anyone who does not know the story of Sarah Leverette's life to learn more about her through a booklet by Becci Robbins and a StoryCorps interview with Lisa Wilcox.
The photos below depict the faculty of the University of South Carolina School of Law during a few of the years in which Sarah Leverette was the first and only woman faculty member. She was the law librarian and taught a course that was the precursor to today's Legal Research, Analysis & Writing.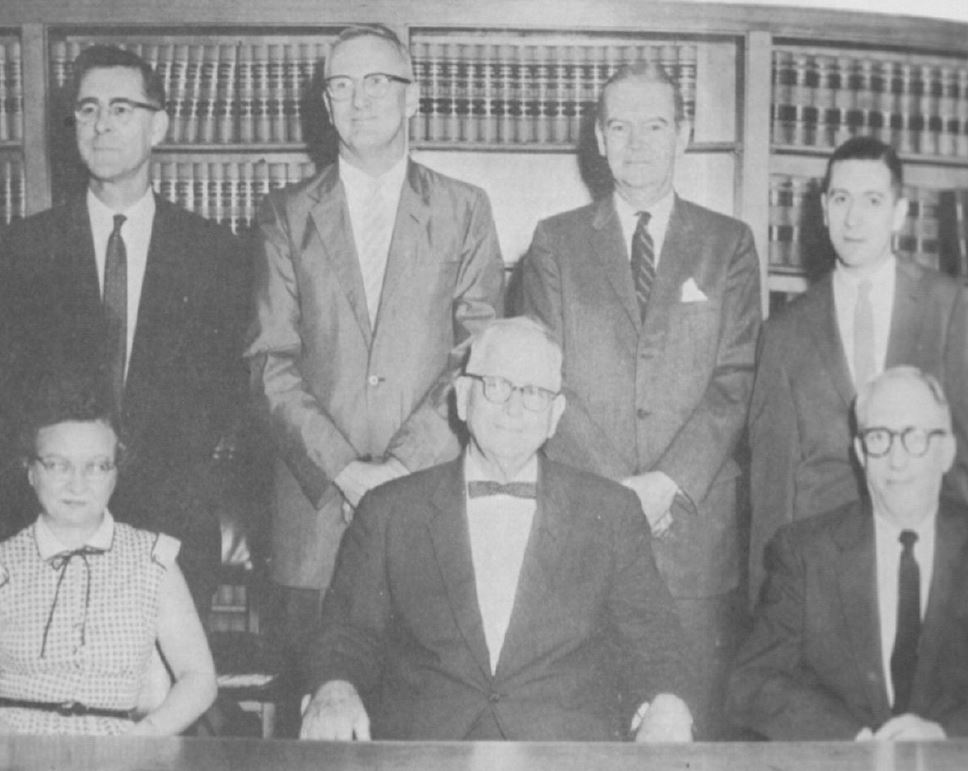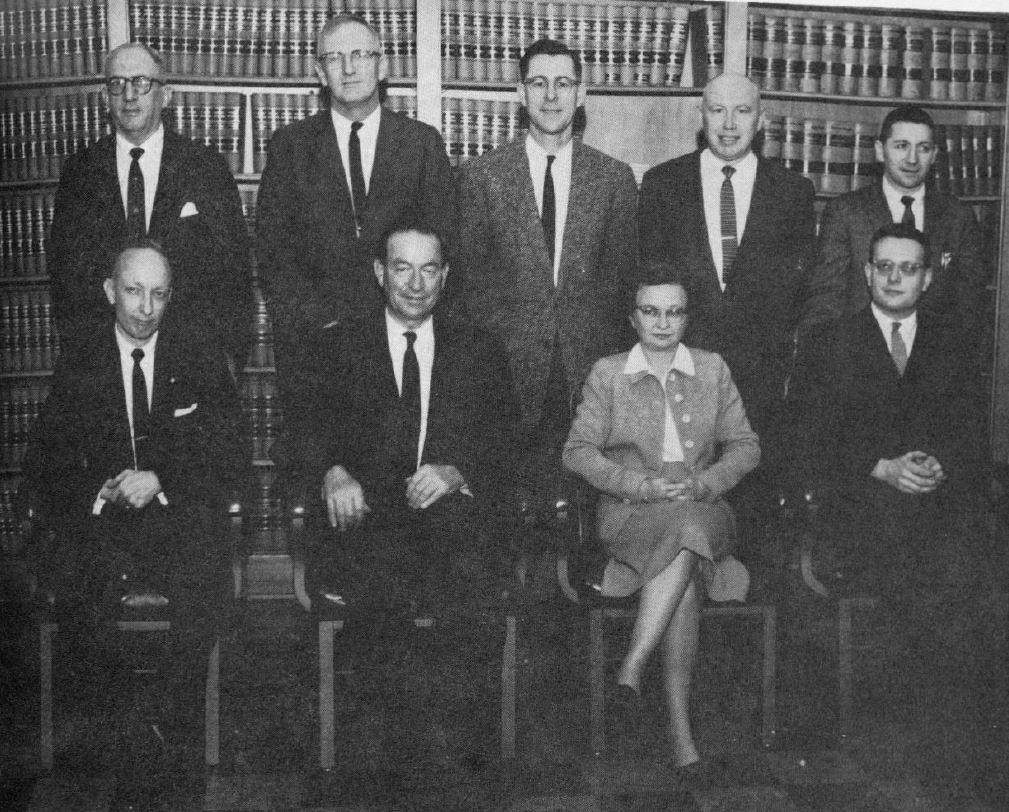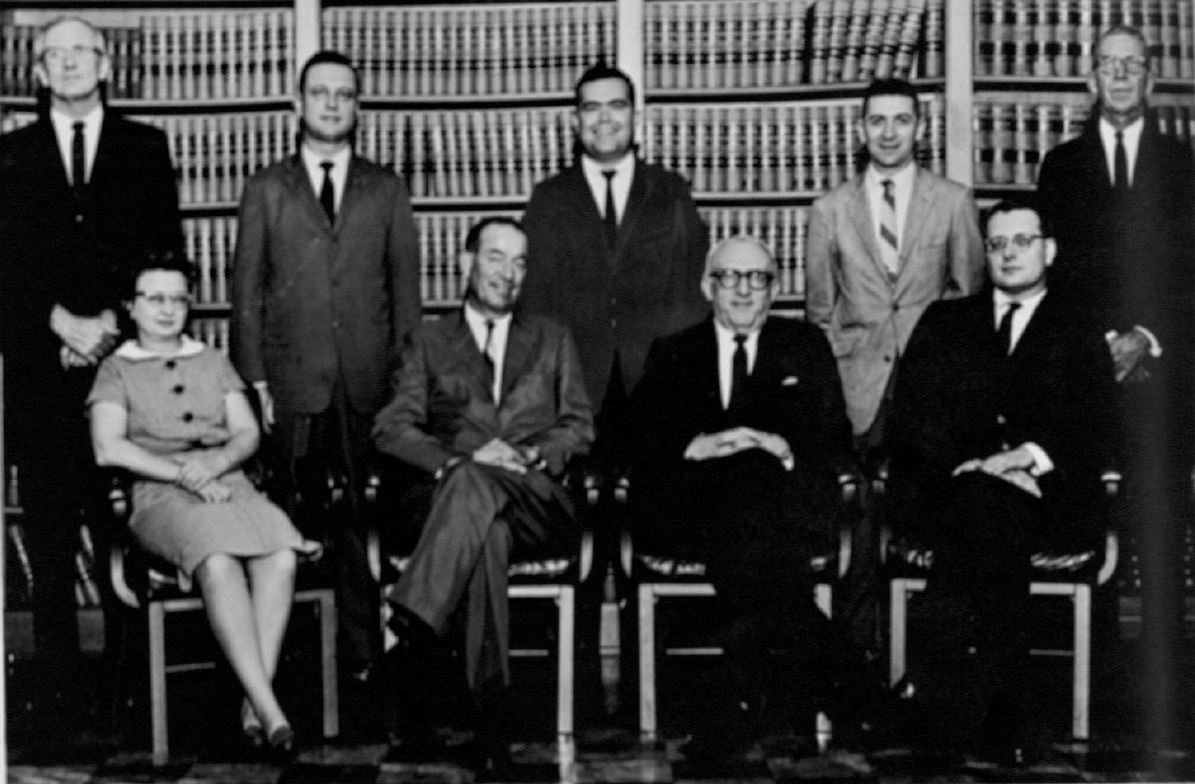 Sarah was unstoppable. For all of her life, she was a champion of our better angels.  There will never be a world without Sarah.  She touched so many lives for so many years, and inspired so many.  For those whose lives she touched, the world is transformed in a way that can't be reversed or destroyed.  Her kindness, her example, her influence, and the comfort of her memory are ours to keep in perpetuity. – Rebekah Maxwell