by guest author Dan Brackmann
In a timely move, HeinOnline has debuted its Presidential Impeachment Library. "The library collects resources related to all four U.S. presidents who have faced impeachment. Organized by the four affected presidents, this collection brings together a variety of documents both contemporaneous and asynchronous to each president's impeachment, presenting both a snapshot of the political climate as each impeachment played out and the long view history has taken of each proceeding."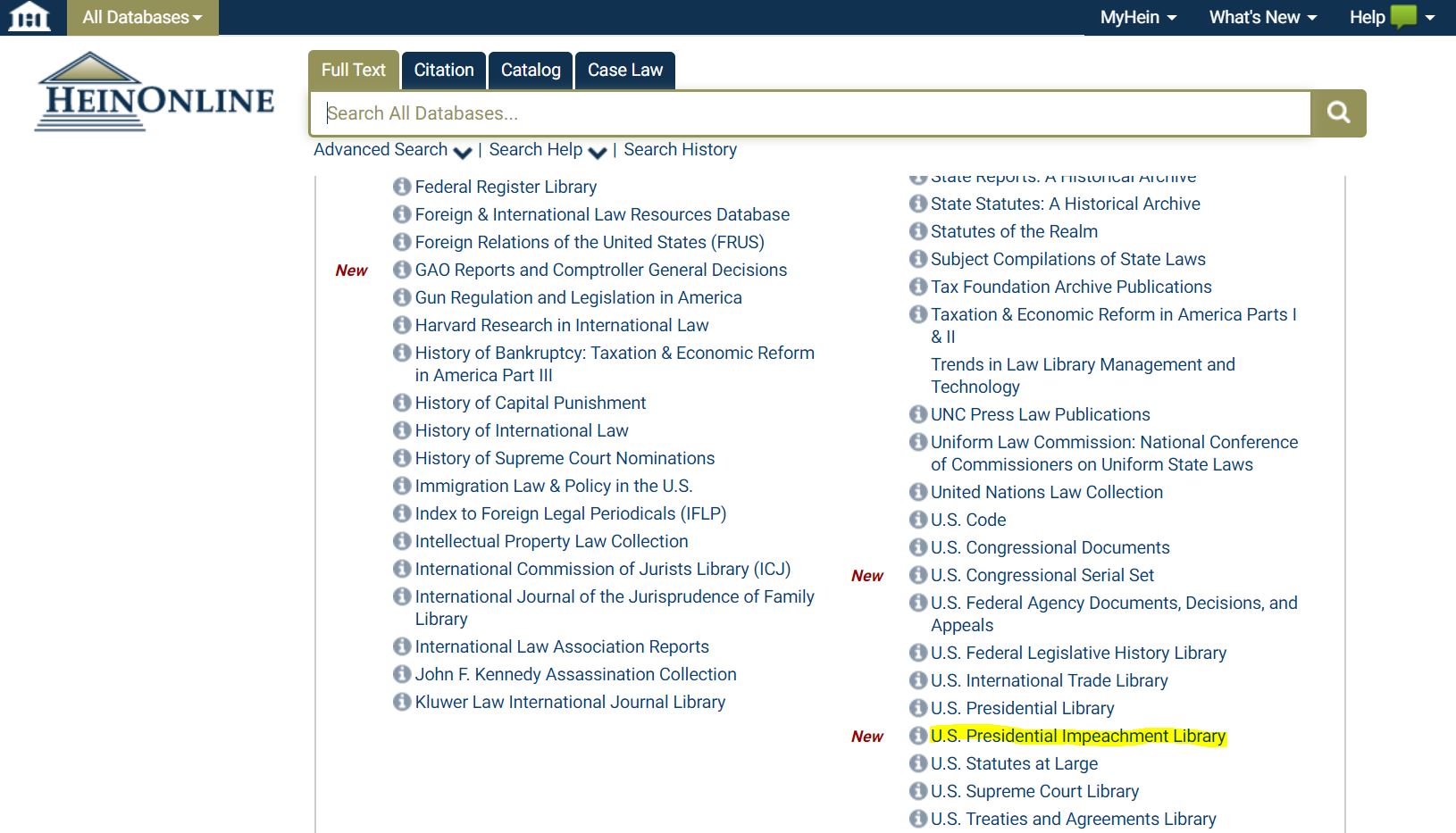 The library also includes relevant Congressional Research Service reports as well as a curated list of scholarly articles, external links, and a bibliography, providing avenues for further resarch on this topic. One of these is the ever-growing Whistleblower Complaint on Ukraine, compiled by Kelly Smith at UC San Diego, which brings together offical documents related to the whistleblower complaint and impeachment inquiry of Donald Trump. Hein plans to continue expanding its collection with new material, particularly as it becomes available for the current investigation into Donald Trump.
Find HeinOnline from the main library page: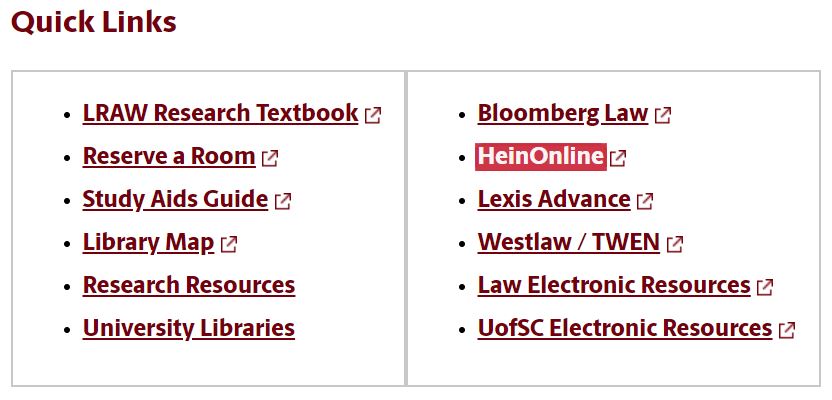 If you have questions or ideas for future Resource Reviews, please email Dan Brackmann.