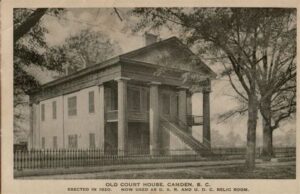 The City of Camden, South Carolina, has reopened its historic courthouse for use as a courthouse for the first time in more than 100 years, according to the city's website and the Associated Press.
The building was used as a courthouse from the 1820s until the 1900s. After that, it served as a relic room, as the Kershaw County Chamber of Commerce, and as a rental venue for meetings and weddings. The first floor still houses the City of Camden Welcome Center. The second-story courtroom has now been restored according to its 1845 renovation and is in use for weekly municipal court hearings.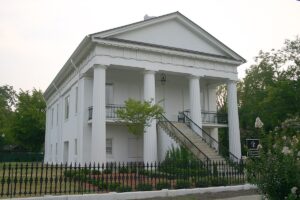 The historic courthouse was designed by architect Robert Mills. Robert Mills also designed the Washington Monument in Washington, D.C., as well as several buildings in Columbia, South Carolina. His work influenced the design of the new UofSC School of Law building.
For more photos: scpictureproject.org/kershaw-county/robert-mills-courthouse.html
Directions to the Robert Mills Courthouse in Camden, from UofSC School of Law in Columbia: goo.gl/maps/fWieEJyJAPeQKYQT7