As winter break approaches, it may be time to keep that interest in criminal law and criminal procedure alive by catching up on true crime podcasts.
If you're new to podcast listening, start with a beginners guide: how to listen to podcasts.
If you missed it, see our previous post about true crime podcasts. To branch out, consider these:
True Crime from Canada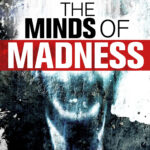 The Minds of Madness "examines the most disturbing criminal minds and the impact violent crimes have on survivors of homicide." Canadian True Crime tells about "some of the most heinous, controversial, heartbreaking and thought-provoking true crime cases in Canada."
Long-Running Podcasts
As of this writing, Crimelines had 85 episodes, Casefile 200 episodes, The Vanished 240 episodes, and The Generation Why Podcast 308 episodes.
Acknowledgments
Thanks to Amanda Bullington and Regenia Dowling in the law library for these podcast suggestions; they are true fans of true crime podcasts.