By Dan Brackmann, guest author
Back in May, Hein recently gave the MyHein feature a "facelift," making it a good time to highlight that feature. MyHein is a personally customizable tool with several applications for researchers, including:
Bookmarking documents
Saving search queries
Saving search histories
Creating electronic table of contents (eTOC) alerts
Marking databases as favorites for easier access
Setting up author alerts
Organizing research into folders
Accessing your Author Portal
Accessing your SmartCILP Portal
And coming soon, accessing your IFLP Alerts Portal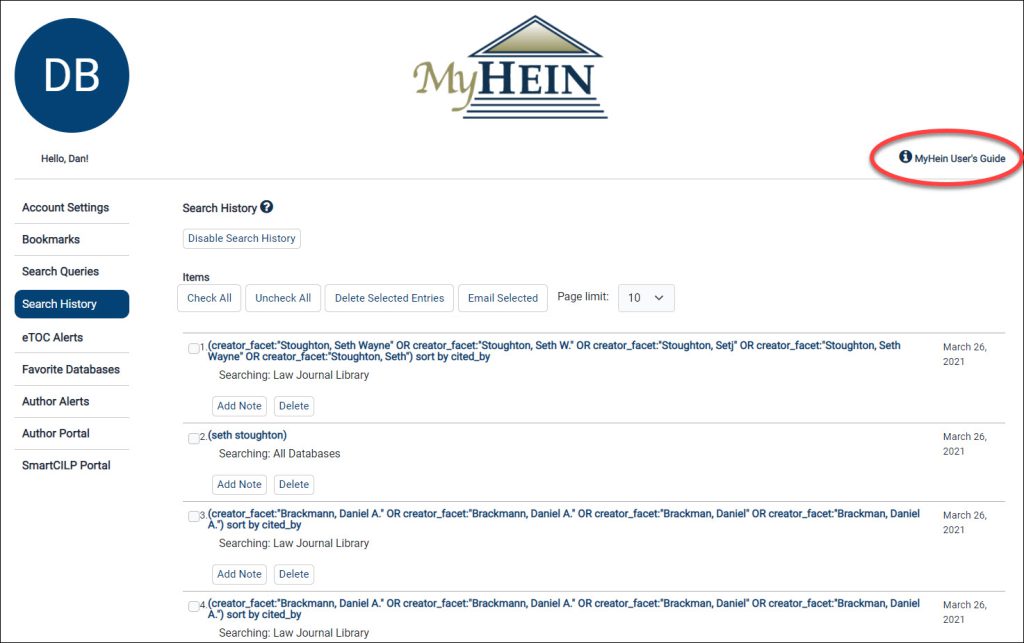 Notice the link to the user's guide in the upper right corner.  This guide tells you how to use all MyHein's features.
If you prefer a more audiovisual presentation, Hein has a video on the facelift here: https://www.youtube.com/watch?v=764xAql64dM.