By Dan Brackmann, guest author
One library resource that you may not know much about is De Gruyter.  De Gruyter is an independent, German academic publisher of over 1,500 books and 16,000 journal articles every year, across 30 subject areas. This includes more than 200 books and 5,000 articles in open access. (Open access means that the work is free and publicly available.) Law is one of the topics covered by De Gruyter. Additionally, De Gruyter also partners with several major American university presses such as Harvard, Columbia, Cornell, NYU, and Duke to name a few.
Some of the open access law titles available from De Grutyer are:
Equality Within Our Lifetimes
Scaling Migrant Worker Rights
Impact of Shorter Trial Periods in Medical Litigation
What Liability with the Internet of Things?
Enforcing Constitutional Sustainability Clauses in the Age of Climate Crisis
Data Disclosure
Digisprudence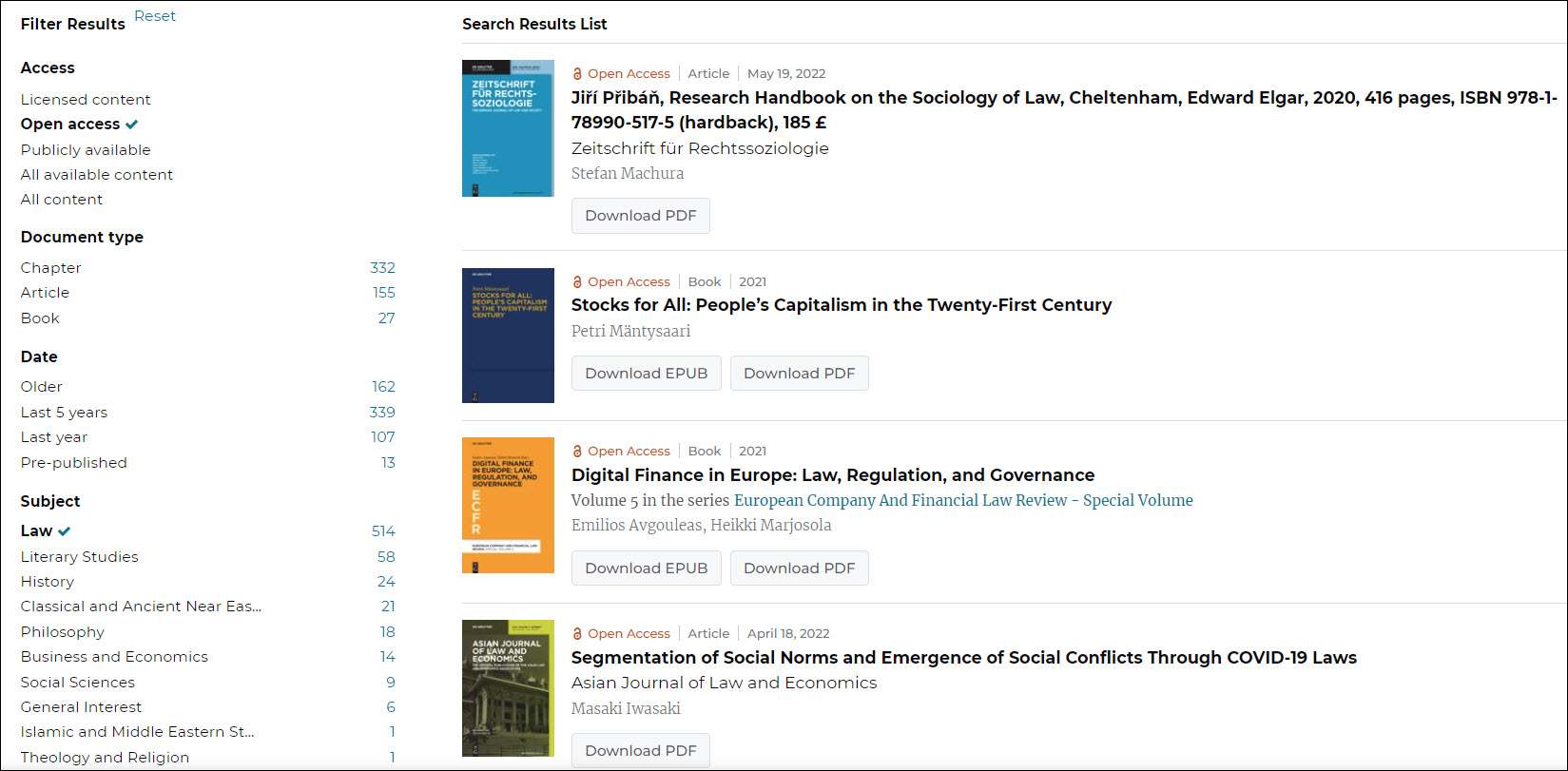 It is also worth noting that De Gruyter's webpage won a 2022 award for Best Publisher User Experience from Open Athens.  You can access De Gruyter through the Law Databases section of the library web page : https://guides.law.sc.edu/c.php?g=315533&p=2107616.
(NOTE: You will be asked to authenticate.)