From 1969 to 1973, the Gavel Raps was considered the official Student Bar Association newspaper at the University of South Carolina School of Law. The USC SBA continued to support the Gavel Raps from 1973 to 1995, but not as an official law school publication.
Now Online
Thanks to the digitization work of law librarians Lillian Bates, Dan Brackmann, and Michael Mounter, the Gavel Raps are now freely available online.
The searchable PDFs are available as a special collection within the USC School of Law's Scholar Commons site: scholarcommons.sc.edu/law.
Many thanks to Lillian, Dan, and Michael for their work, as well as for taking the time to suggest a few sample articles they noticed along the way that may be of interest to researchers.
New Building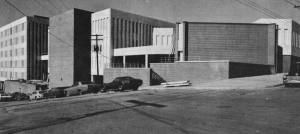 Articles about the "new building" from the 1970s stood out to Lillian. That "new building" is at 701 South Main, which housed the law school before the 2017 move to 1525 Senate Street.
Plans Completed for New Building in Gavel Raps, v. 3, n. 4 (Summer 1971)

Law Center to Open July 1973 in Gavel Raps, v. 5, n. 2 (September 1972)

Introducing The University of South Carolina Law Center in Gavel Raps, v. 6, n. 1 (September 1973)
Curriculum Changes
Dan notes an article proposing a new model curriculum. He was interested to see both how the law school's current curriculum differs from the one proposed in the article as well as how the same kinds of considerations are at work in creating it. The new curriculum and the birth of clinical classes find a place in several of the following issues as well.
Law School Follies
Michael admits the earlier issues have great institutional information, but he especially enjoys the issues containing pictures of the Law School Follies from the 1980s.
Thanks to Dean Hubbard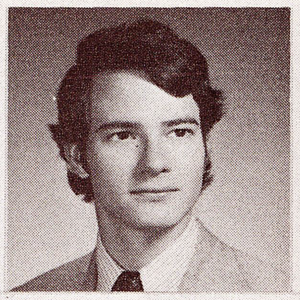 We couldn't find any photos of Dean Hubbard in the Gavel Raps collection, which unfortunately is missing some issues from his law student days.
However, Dean Hubbard is a great supporter of the law library's digitization work, and he graciously allowed us to publish a photo of him as a 3L in this blog.