What do law librarians do when they travel? Seek out the nearest law library for a tour, of course.
When some of the USC law librarians visited Nashville for a conference in April, a tour of Vanderbilt University's Alyne Queener Massey Law Library was on the agenda. We could hardly believe how similar it is to our own law library, in so many ways, starting from outside the law school, to the law library entrance, and even the details of the study spaces.
The photos below aren't an apples-to-apples comparison, because the Vanderbilt photos were taken shortly before exams, when library usage is mostly in-person, and the USC Law Library photos were taken in the summer, when library usage is mostly online.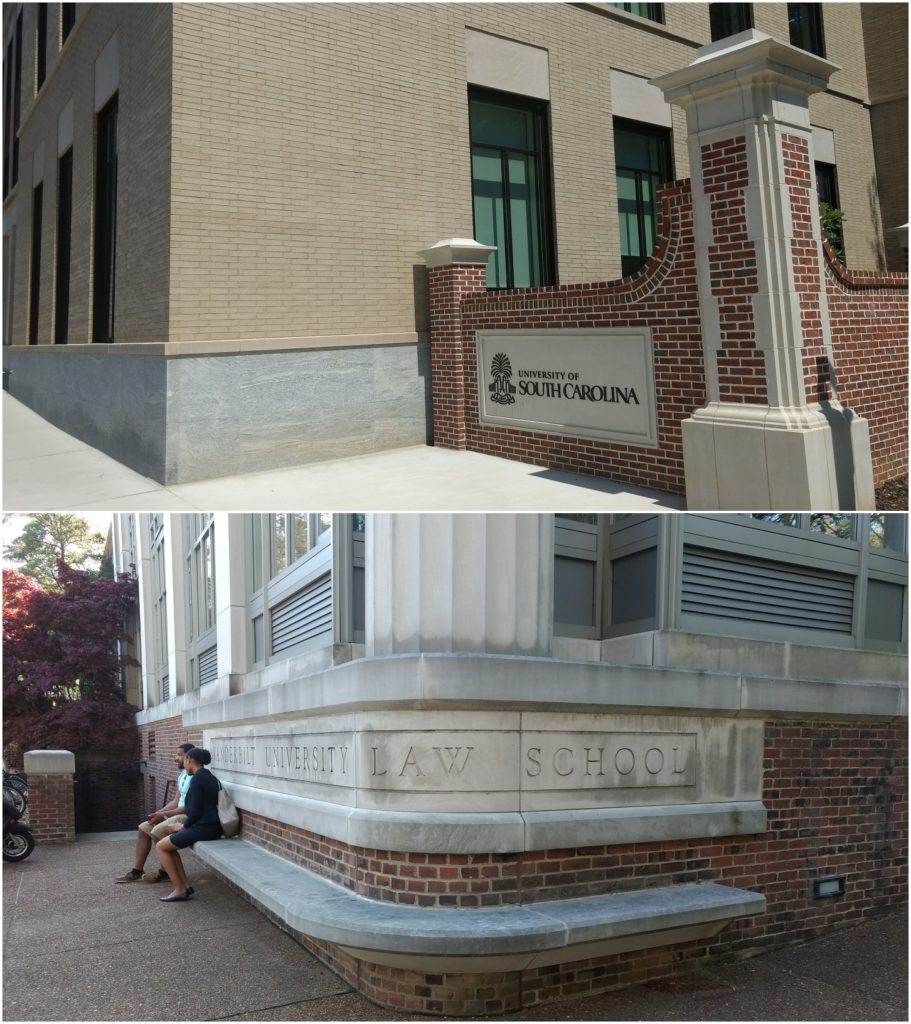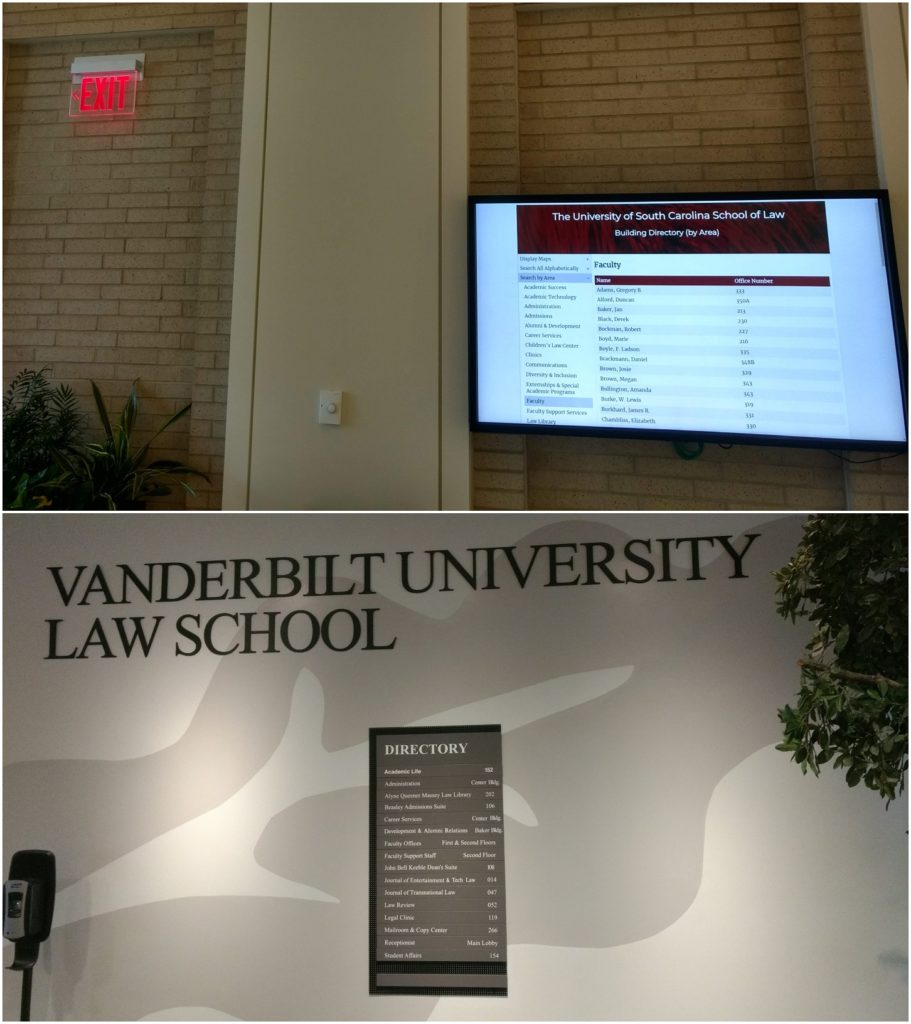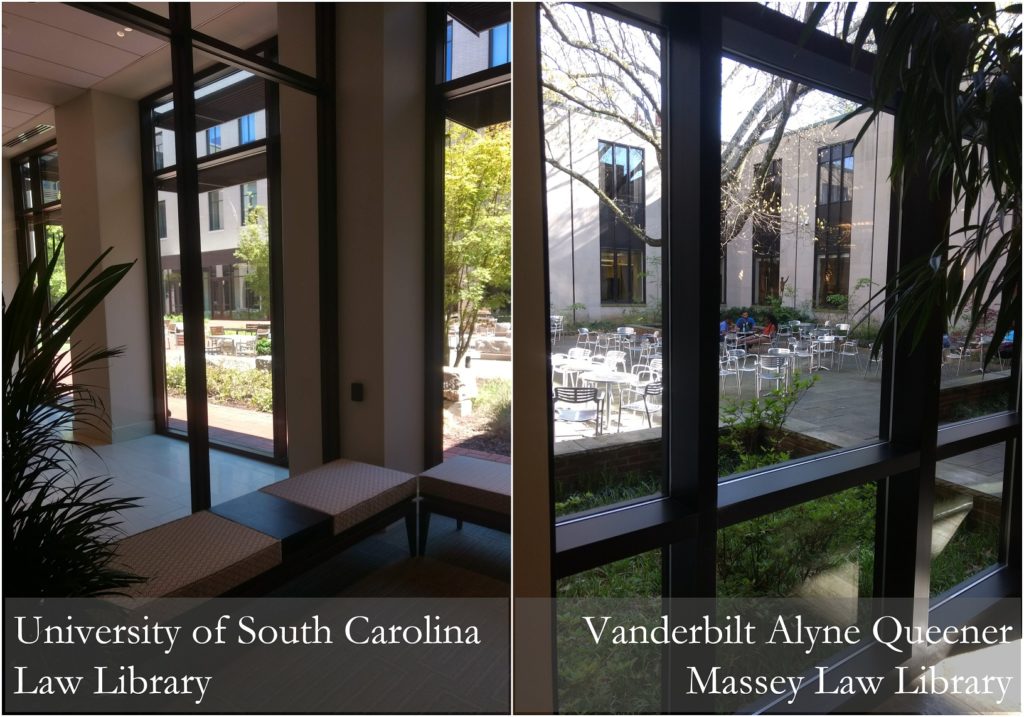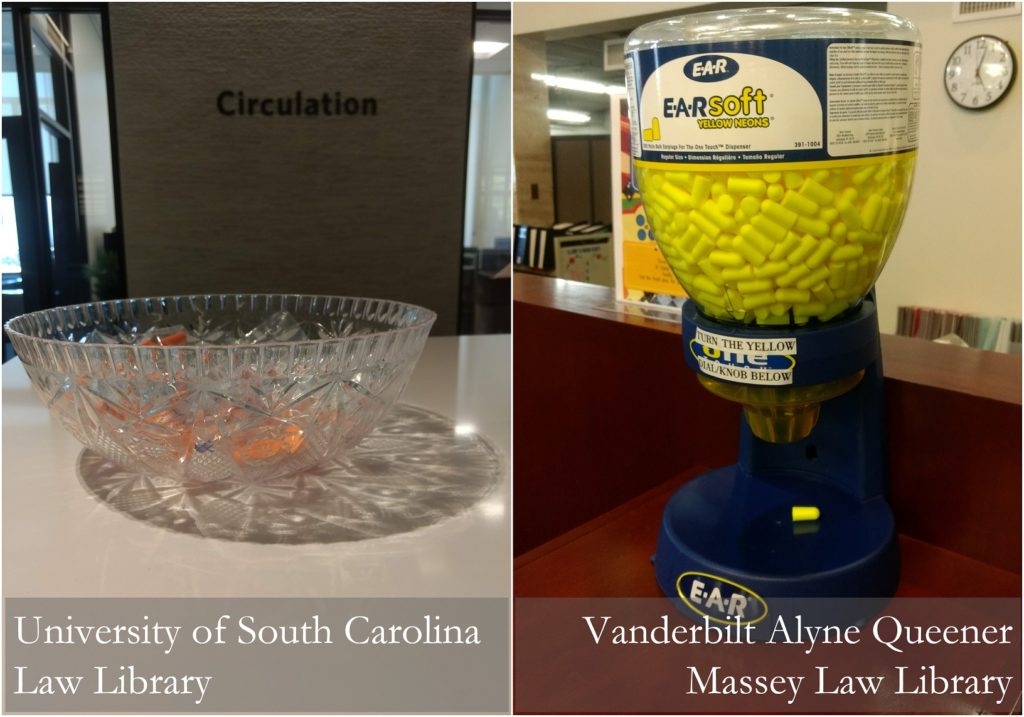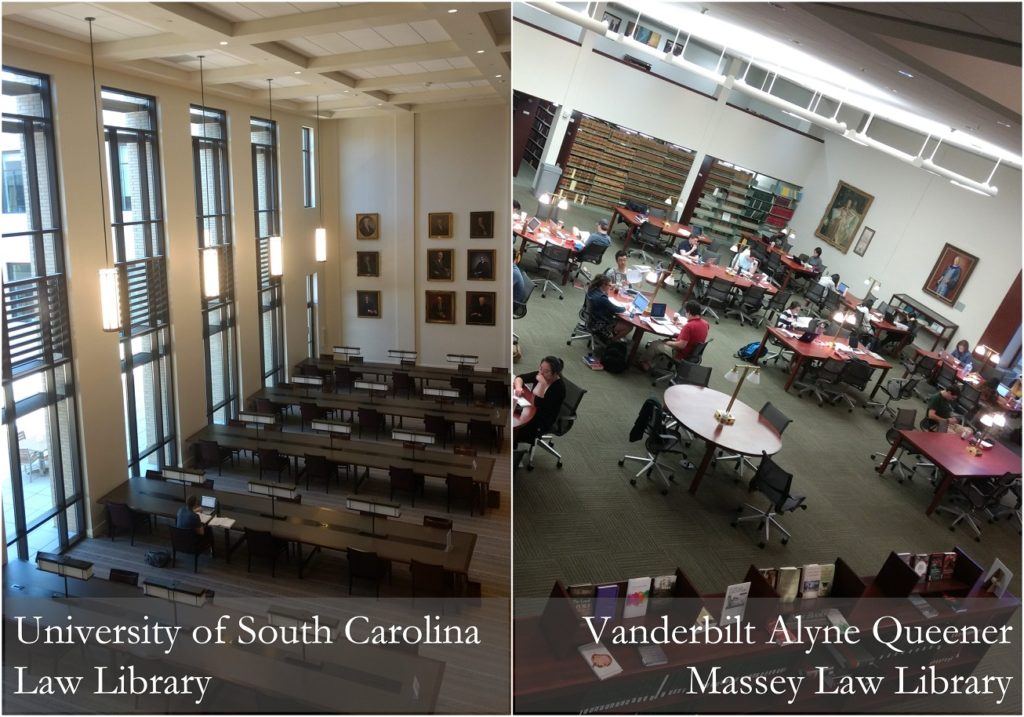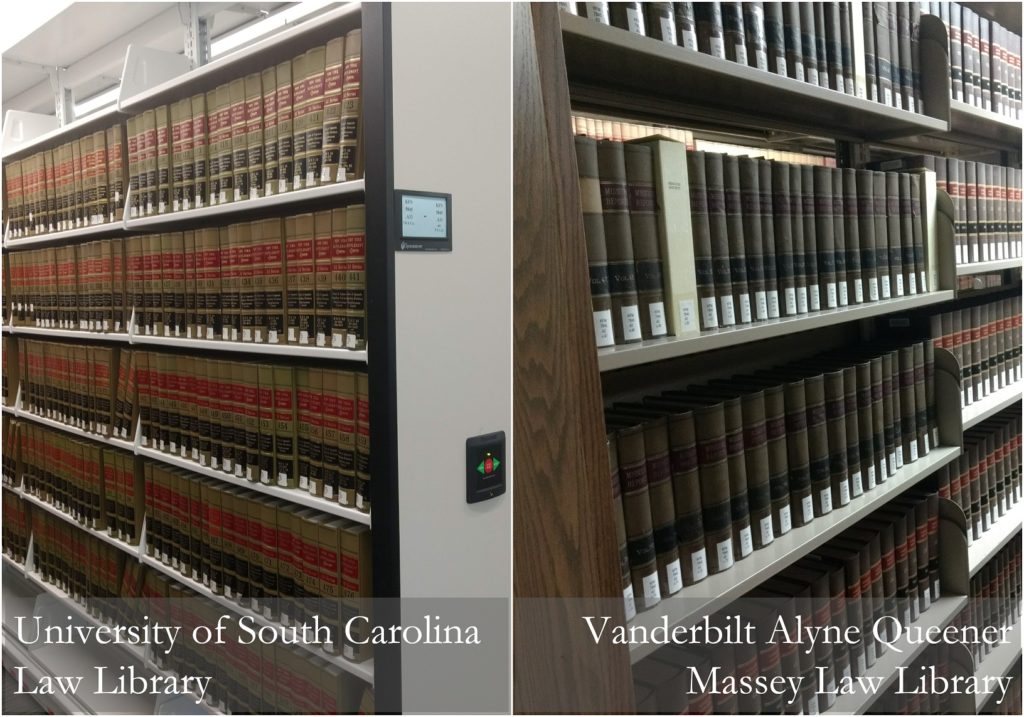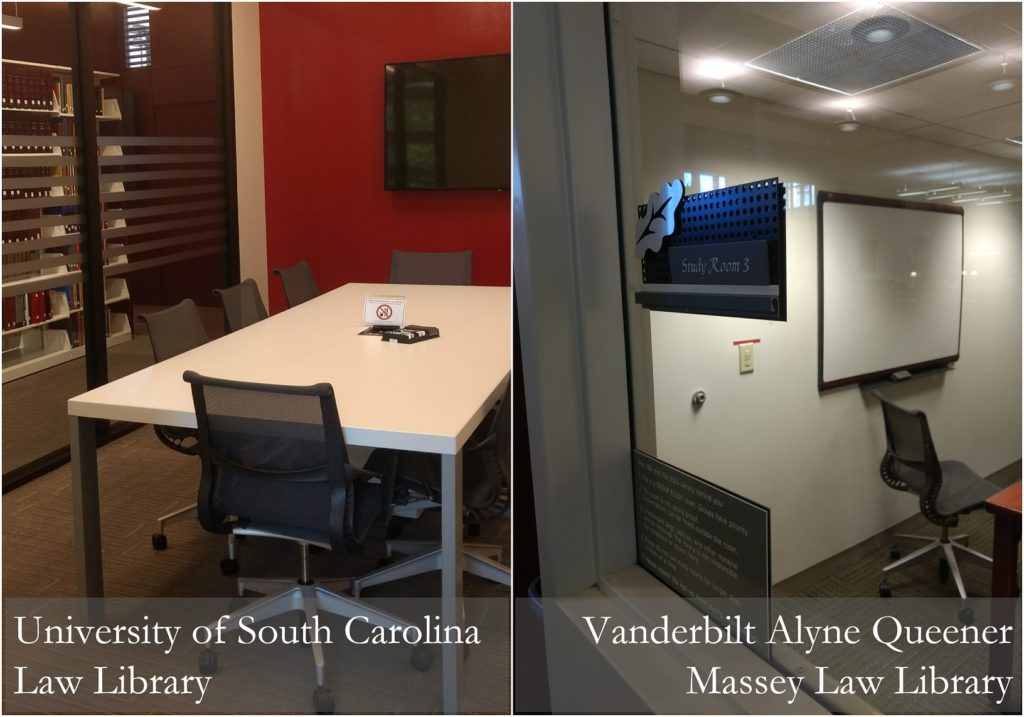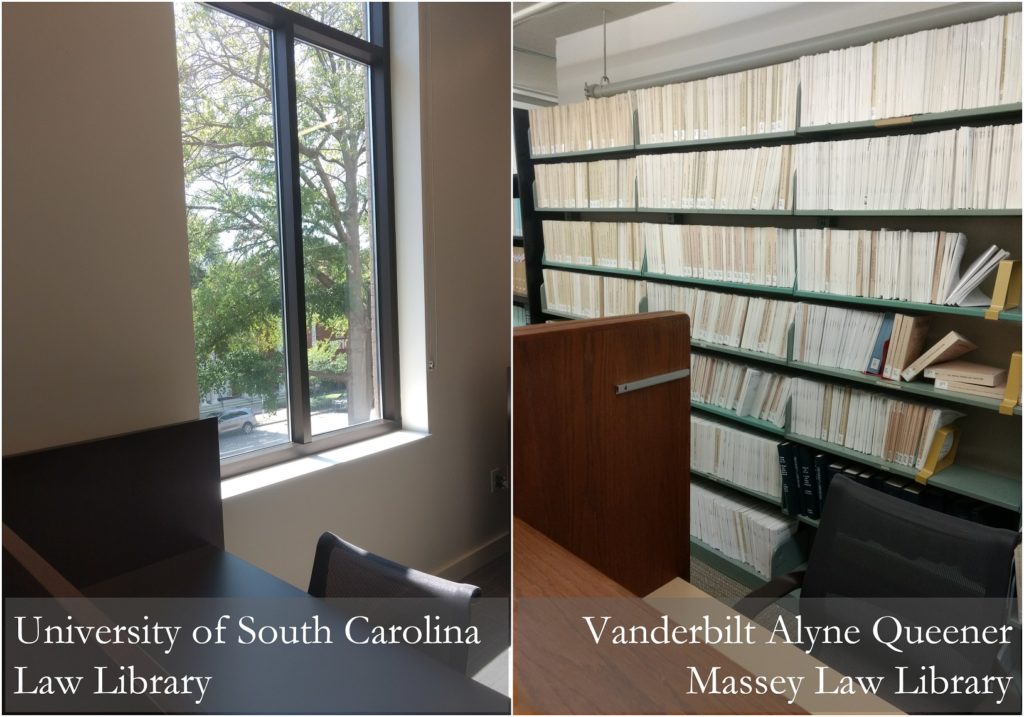 There's more than one way to run a law library, but you'd hardly know that from these photos. It seems that we're very nearly on the same page. Thank you to our friends at Vanderbilt Law for the tour!