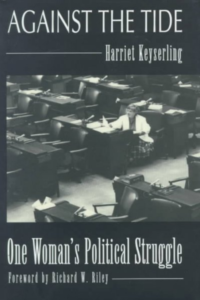 A new exhibit at South Carolina Political Collections highlights the work of Harriet Keyserling (1922-2010), whose papers are held at USC. To find the exhibit, enter Thomas Cooper Library and walk straight through to the attached Hollings Library.
Rep. Keyserling's autobiography, Against the Tide: One Woman's Political Struggle was published by USC Press and is available at Thomas Cooper Library.
Acts and Resolutions
Rep. Keyserling served in the South Carolina House of Representatives from 1977 to 1993. Among many other accomplishments, she was involved in successful efforts to:
House Journal
In 1979, Rep. Keyserling was named temporary chaplain of the House, the first Jewish person to serve as such.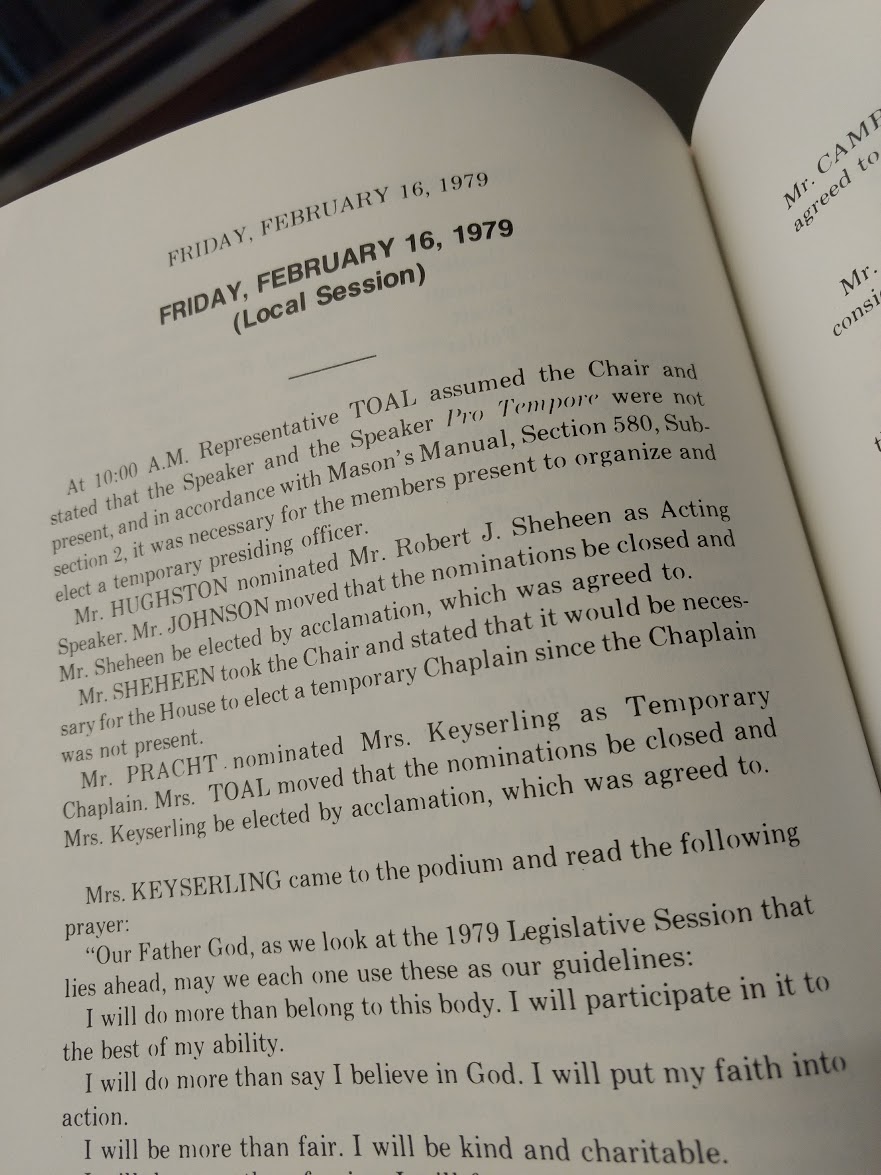 In 1988, Rep. Keyserling went on record in the House Journal, along with all the other women serving at that time, seconding the nomination of Jean Toal as she became the first woman associate justice on the South Carolina Supreme Court.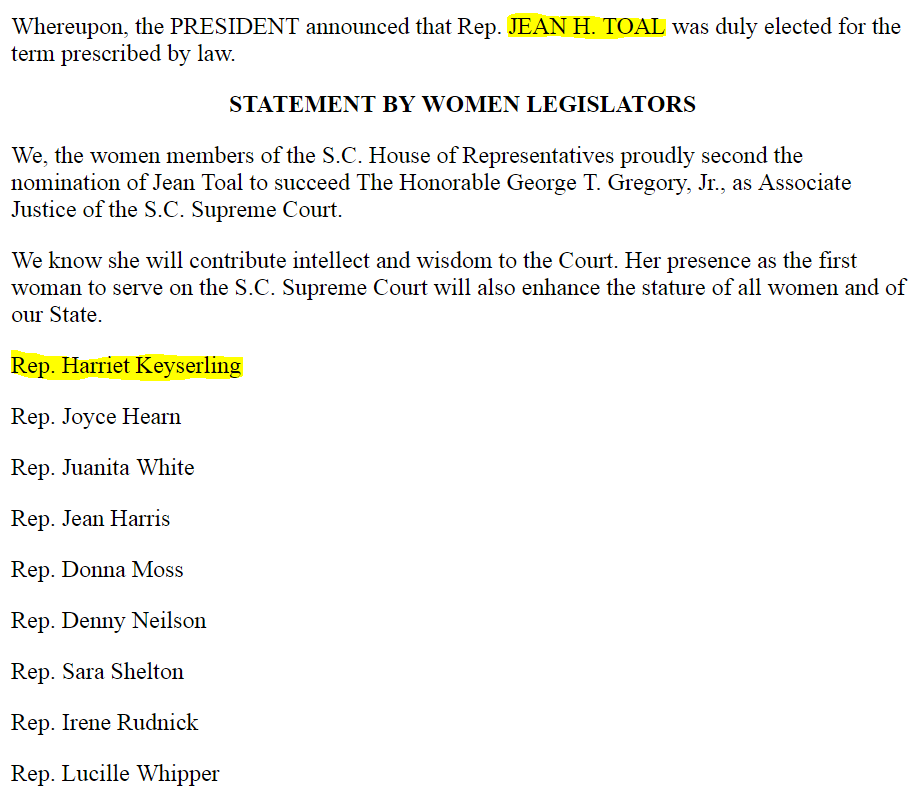 For more information on Rep. Keyserling, check out the exhibit currently at South Carolina Political Collections.