By Rebecca Plevel, guest author.
The University of South Carolina Law Library creates book displays in the library to celebrate cultural events, icons in the legal world, or special people affiliated with the Law School. In the last year we have done displays for Native American Heritage Month in November, African American History Month in February, National Women's History Month in March, Pride in June, and memorial displays for James L. Underwood, and Howard Stravitz—you get the picture.
So it's now June with a multitude of cultural and official celebrations going on. This June we have: Pride month, the new Federal Juneteenth holiday, Father's Day, D-Day, the 50th anniversary of Title IX, African-American Appreciation Month, Alzheimer's and Brain Awareness Month, Flag Day on June 14 and National Flag Week that same week, and Caribbean Heritage Month. We can't possibly do book displays for every holiday, or legal icon. So, we supplement with blog posts throughout a particular month and in surrounding days or weeks. Recognizing these special people and events shouldn't just be a once-a-year thing, or only celebrated on one day or one month.
I thought recognizing Caribbean Heritage Month would be appropriate given South Carolina's Caribbean roots (which will be another blog post to come!). What better way to do that than to recognize some of America's greatest heroes who have their roots in the Caribbean.
First, probably the most well-known person in American history that hails from the Caribbean is Alexander Hamilton, the first United States Secretary of the Treasury—thank you, Lin-Manuel Miranda.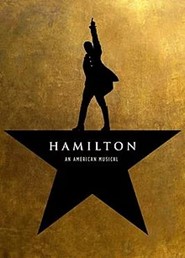 Hamilton was born on the island of Nevis (nee-vuhs) which is now part of the Federation of Saint Kitts and Nevis. The island was originally inhabited by Indigenous peoples, and then colonized by Europeans starting in the 1400s. Hamilton was born on the island in 1755 or 1757 to unwed parents. (See History.com.) Hamilton is considered one of the United States' Founding Fathers, and became Secretary of the Treasury under President George Washington.
Our catalog contains several books about Alexander Hamilton, including Alexander Hamilton and the development of American Law, by Kate Elizabeth Brown (2017) and The law practice of Alexander Hamilton; documents and commentary, a five-volume set, Goebel Julius Jr., Editor (1964).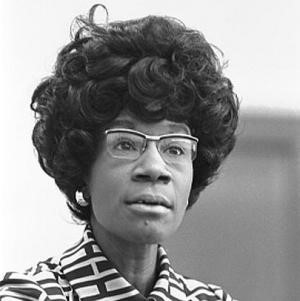 Shirley Chisholm was the first African-American woman elected to the United States Congress and the first Black woman to run for president in 1972. She was born in Brooklyn, New York, on November 30, 1924, to immigrant parents, her father a factory worker from Guyana, and her mother a seamstress from Barbados.  She was the oldest of four daughters. (See https://www.womenshistory.org/education-resources/biographies/shirley-chisholm.)
---
You can search our Law Library Catalog to learn more about these notable Americans of Caribbean heritage.
And remember, if you have any research related questions, please do not hesitate to reach out to us! We are happy to help here at the law library.